Checkering & Staining Services
Read below for a brief description of each with examples of finished work.
Checkering is available, usually at 24 lines per inch. Common patterns are the bordered diamond and scalloped border. Also available on most patterns is raised border which recesses the checkering to give a very nice depth effect. Examples below.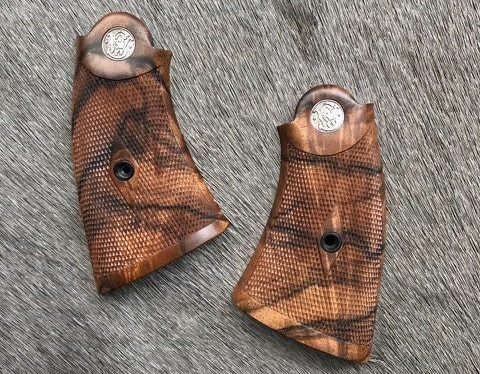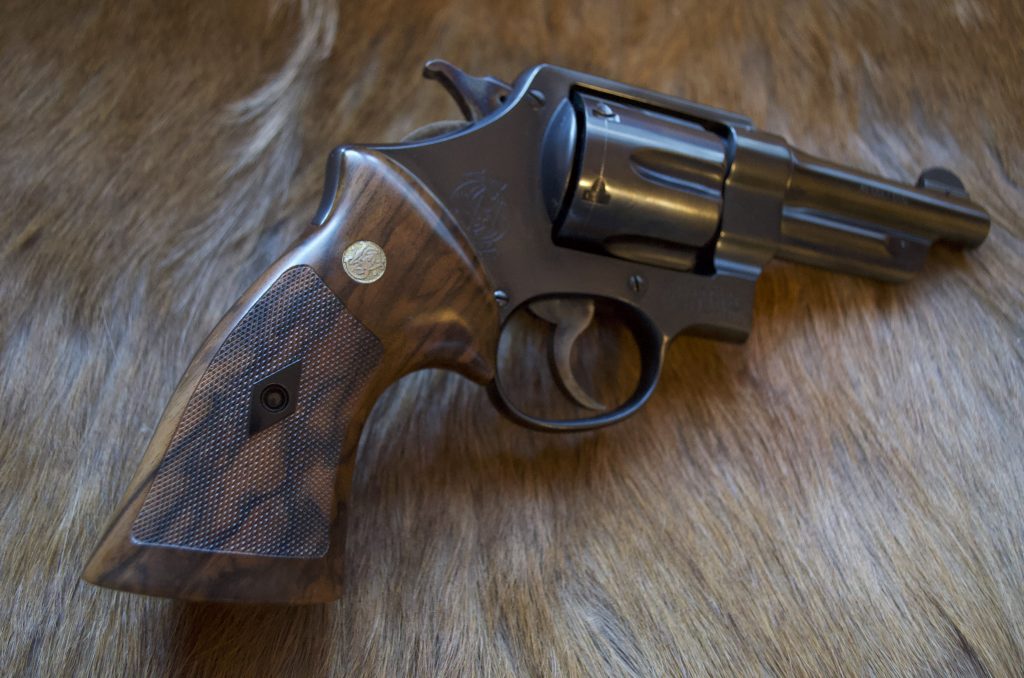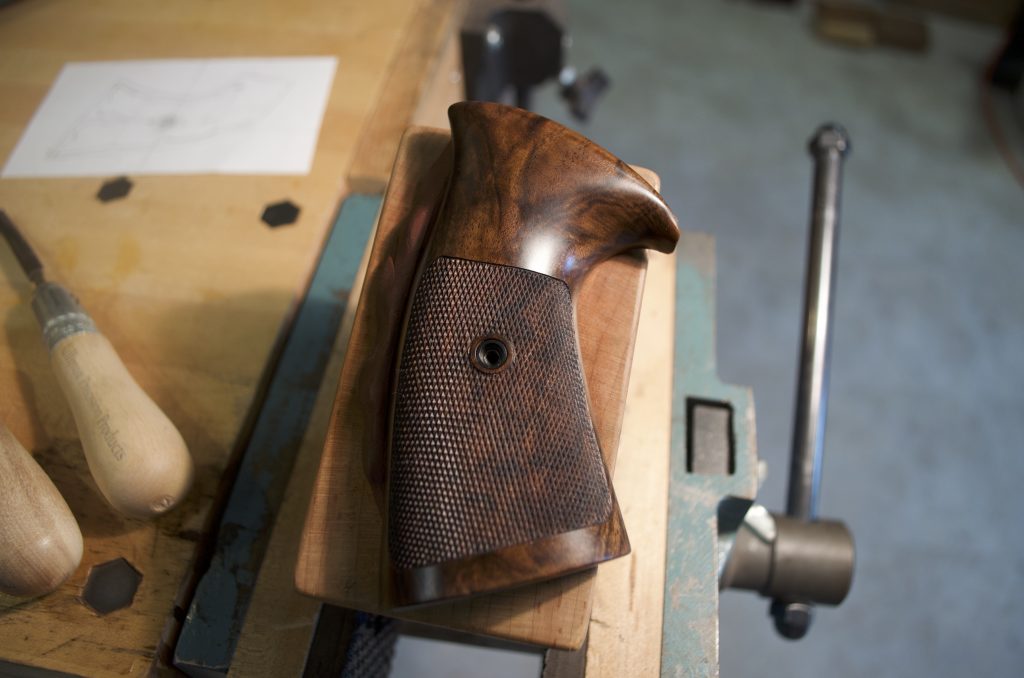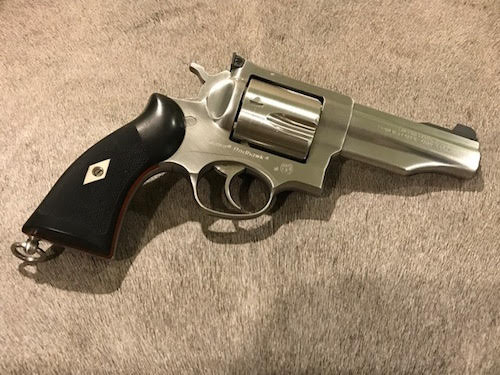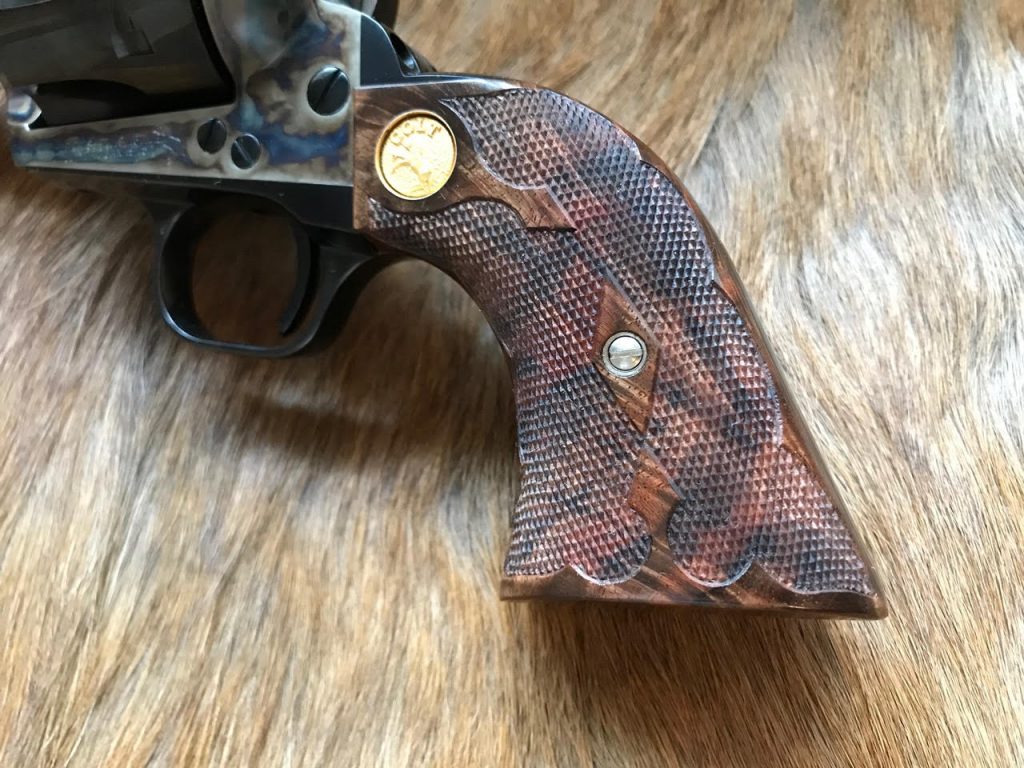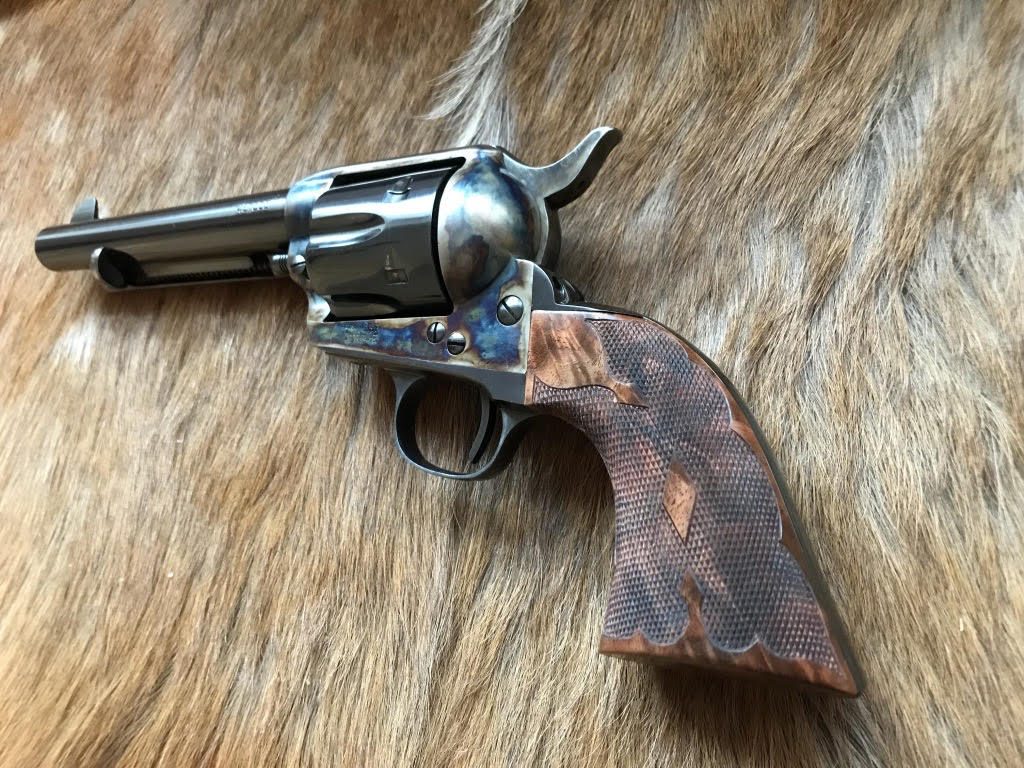 Wood staining is available. While I usually work with unstained woods and clear finish, there are those who like the red/brown characteristic of the old Winchesters and many of the fine English guns. Below are some examples of how this can look.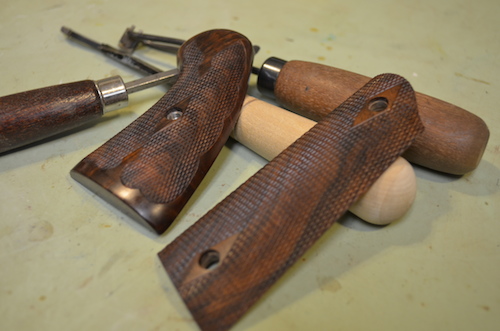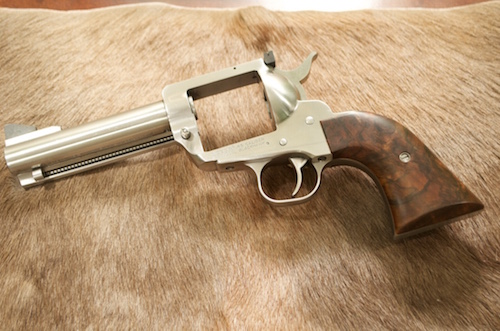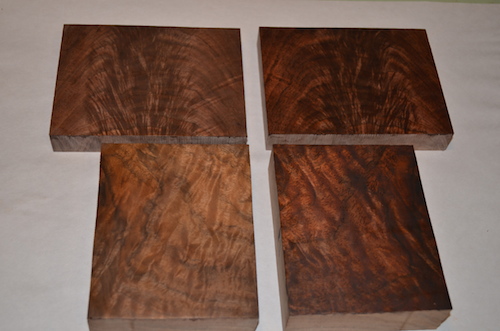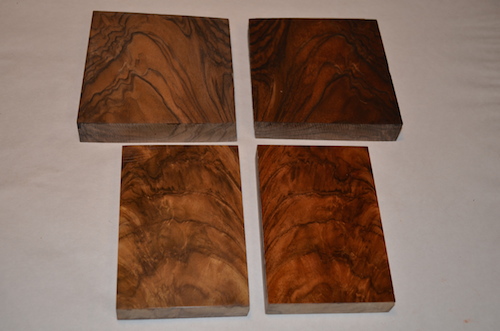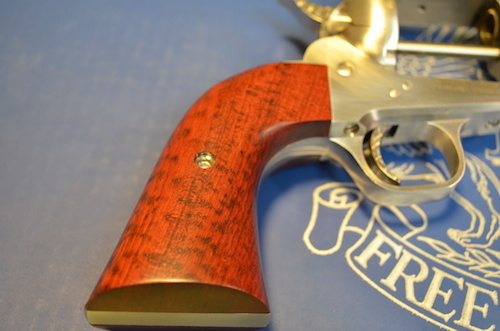 Repair services – If a gun is enjoyed often, it is of course possible that the stocks may become damaged. If you do damage your stocks, please know you are welcome to call. We can talk about possible repair. Many forms of damage can be corrected so that the repair is hardly noticeable. 
The blued S&W Model 19 below had 2 dents to the left of the grip screw in the dark stripe area. They were repaired and the finish was touched up. The fix is just about undetectable.